The world is emerging, and we are constantly in a grab of making our lives digital. The lifestyle is revolutionizing and becoming smarter. We are living and working in an efficient and smart environment. We want to come back to a place that is smart, efficient as well as comfortable. We want to go back to the homes serving us, making us feel more comfortable, and helping us ease out after a long rough day at work.
This article discusses a smart home checklist if you are planning to revolutionize your home. The article discusses a smart home checklist and some amazing home automation ideas that can benefit you!
Benefits of smart home technology
When we talk about a better lifestyle, it's not just about the food, luxury accessories, better car, or anything like that! It's a lot more about the upgrade of the home you are living in. Now! It's not about how expensive a sofa set or furniture one has in its place. It's about how efficient and smart one's home is. If you are into intelligent home conversation, you would know how important it is to involve technology in your house to make it a better place.
Are smart homes expensive?
Well! Smart homes are expensive and can leap the cross wood limit depending upon the mount and advanced technology involved. However, one can always play smart and build smart homes on a budget. One can also go for smart home automation if planned a little wisely, and there you can really control the budget and still create a marvelous yet budget smart home.
How to set up a smart home? Smart home checklist
Most people think that one has to start from scratch! But a basic home automation kit can do wonders. Firstly you need to know about what technological upgrade you need. Defining your preferences is very important. Then, you need to pick your smart home essentials.
This might include a lock system, temperature control panel, sound system, and a lot more. But most importantly, one needs to pay attention to finding an expert for smart home system installation. After all! What is the point of investing huge and then not acquiring the desired results?
Smart security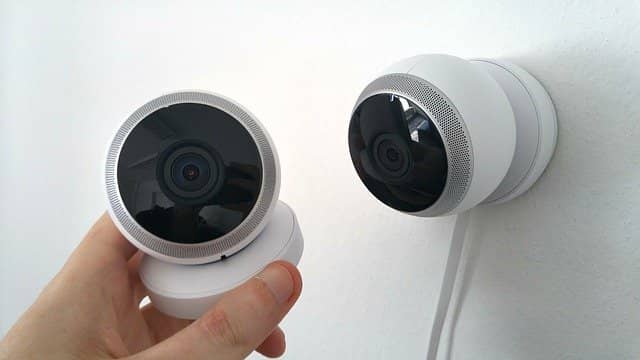 When it comes to automating your home, smart security is one of the most important things to consider. Your smart home is not smart until you pick the best smart security solutions for your home. Basic of it includes cameras and alarms. It will protect your home, and you don't need to get a second thought about it when you are far away from work. Invest in smart cameras to make you check on your home even when you will be far away. It can be of great help for parents to check on their children.
Smart lighting solutions
As we have discussed previously, adding smart lights can help improve energy and make your home efficient. Place smart lamps at the books and corners of your home, which will look edgier. Also, one can go for remote control lights or the ones operated by smartphones. These are efficient, and give a very polished appeal to the home. Apart from that, smart floor lights can also amplify the game a lot. Oh! And do check out the security lighting bulbs and outdoor motion sensor light bulbs for security purposes.
Smart thermostat
When we talk about the comfort of our homes, it is widely dependent on that perfect temperature. Imagine coming home to a cozy, welcoming, and warm house after a rough cold day! Who doesn't want that? Install small thermostats, and it will achieve a big target in transforming your home into a smart home. Thermostats are one of the most crucial installation ingredients in the making of a smart home. If you are in the process of turning your home into a smart home, you should pick this one for sure.
Smart plugs
Not many people think of it, but it is vital. It can play a very integral part in the conservation of energy. Installing smart plugs can cut down the electricity bill. The use of smart plugs can help you be a better citizen of the planet, and you will never waste energy and never have to worry about forgetting to switch the plug off after use. The way of using a smart plug is simple. You only need to install it. The rest is to be done by itself. One does not need to worry about it.
Smart home audio system
Now, this is entirely optional. One might need it and consider it necessary. While others completely ignore it as it does not lie in the category of even the accessories. Some people who are fond of music or are an audiophile really can get their hands upon smart home audio systems. Well! To all who want to know what is smart audio? It is an efficient audio system that helps run your home and makes your home talk to you. Along with that, throw bombastic sound and music to grove your life.
Smart home air Quality
We all know we live in a world where the air quality index has dropped visibly, which is incredibly devastating. Hence we make smart homes. We make it in a way that one should look forward to coming home. From this perspective, your home should also have better air quality. For that, one can install air purifiers that can be controlled by remotes or smartphones. There are plenty of smart home purifiers that can help you live a healthy and peaceful lifestyle. We all deserve a break! Also, from the unhealthy toxic air, we breathe all day.
Smart locks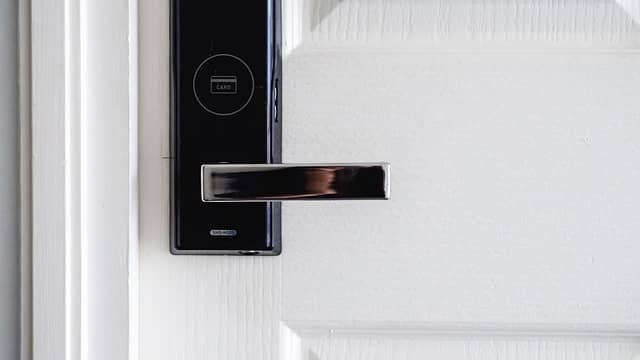 You might be thinking that this particular point should have been covered when we talked about security, but this needs to be discussed so that you pay attention to it more closely. Smart locks are a significant edge. One can also go for intelligent panel locks that require digit codes or impressions. Security smart locks are safer and more reliable if you are wondering whether smart locks are secure or not? If you think that digit codes and fingerprint scanners are not a very cool option, you can think of going for a smart key lock.
Get a virtual assistant
Now, we are talking about the most top-notch feature of our smart homes. This is where your home takes care of you like a person working as your assistant. This is going to make your place an ultimate smart home. A virtual assistant can complete the target when it comes to smart homes or home automation installation. This is perhaps one of the most admired features of all time. A virtual assistant can be a great companion, especially for those who live alone and have no one to talk to.
Smart beds and mattresses
We all can relate to it! We all are damn conscious about the pillow size and the fabric the quilt is made of. We need our bed to be perfect and comfortable. It will also add a great deal of ease if we can adjust the temperature of the mattress. Some people need it warm and cozy, while others might prefer it cold and breezy. If you already have your mattress set, you can also go for a smart mattress cover. That will also serve the purpose, and you will look forward to slipping into bed after a long day.
Smart robot vacuum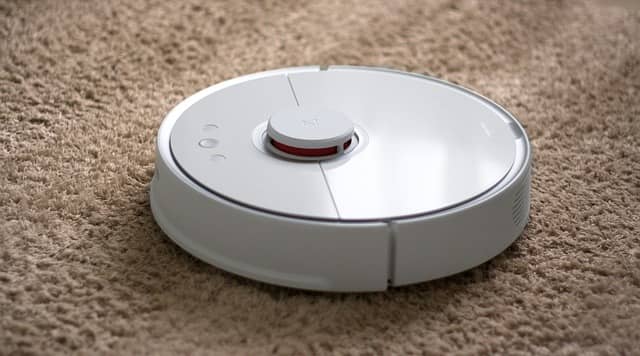 We are talking about something which was a dream back then, and now it's a reality. You can invest in having a small vacuum at your place that senses the need for cleaning and cleans it by itself or in case you ask that robot to do the cleaning. There are also some fantastic and efficient robotic mops available to add comfort and advancement to your living. Most people feel that cleaning is a very demanding job. Well! You don't need to worry about it anymore.
Conclusion
Now, we have discussed the smart house checklist and what a smart home is all about. One can always pick and choose from the list we have provided and even add other things if necessary. One thing that should be kept in mind is that the smart home should provide comfort in the long run and not make a living complicated.
There are a lot of benefits to smart homes. It makes life much more enjoyable but also complicates it if planning is not done wisely. We wish you all the best of luck in your smart homemaking journey!