The phrase "the first impression is the last impression" stands true for home decor. An entryway gives a very first impression anybody can get from your indoors. A modern entryway decoration could be an incredible opportunity to surprise your visitors. A wow factor that would make a lasting impression in the minds of the guests depends on how you decorate the entrance of the house.
The entryway sets the tone and gives a mood for the rest of the interior. Some people might ignore it all the way, which is the wrong approach. Every part of your indoors count, and when it comes to the entryway, it sets the stage. Adding certain elements can bring color, flair, and functionality to your foyer and make it feel like a beautiful and welcoming place in your home.
Tips to decorate the entrance of your home
Your entrance decor for a strong and effective first impression would require the addition of certain accessories like a table, wall art, and rugs. We have discussed some tips to make your entryway look fabulous and significantly impact anyone visiting your home.
Here is the list of tips for entryway makeover:
Statement lighting: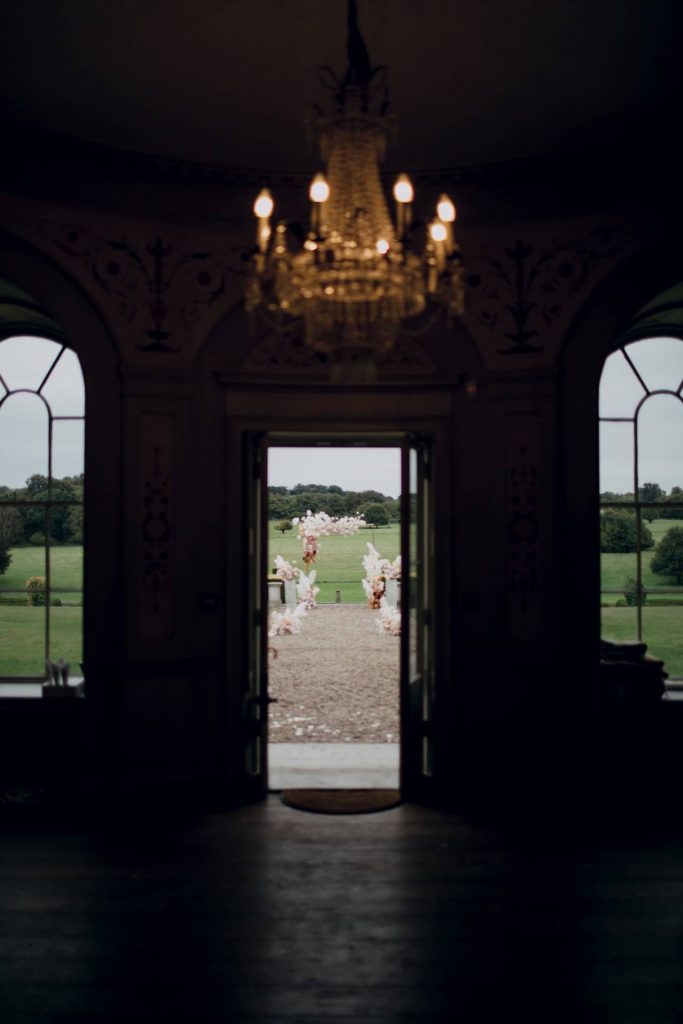 Lights are a necessary part of the entryway, but they can work as decor as well. A bold statement light would make a great impression. You can use pendant light, lamps, or even modern vintage style lighting.
You can use a chandelier or pendant, lamps of various types like floor and table lamps, or even a combination of these to add to the beauty of your foyer. A nice ceiling light would also serve the purpose. An efficient combination and placement of lighting can create an exciting, dramatic effect in your entryway.
Personal touch:
Guests might visit your home once in a couple of months, but you would have daily interaction with the entryway of your home. It should look personal and feel homey to you. A great way to make it personal is hanging family snaps and your very own painting or wall arts you like. You can get unique ideas on home improvement from Lucrative blogs.
You can even add your favorite quotes along with some welcoming notes in the entryway to give a welcoming look. This would help in creating a feeling of comfort in yourself as soon as you enter your home.
Covering the foyer walls:
Applying a bold and geometrical pattern wallpaper would help you define the space and make a bold statement. You can even use bold-colored paint for walls if you don't like wallpapers.
Specifying the space with the rug: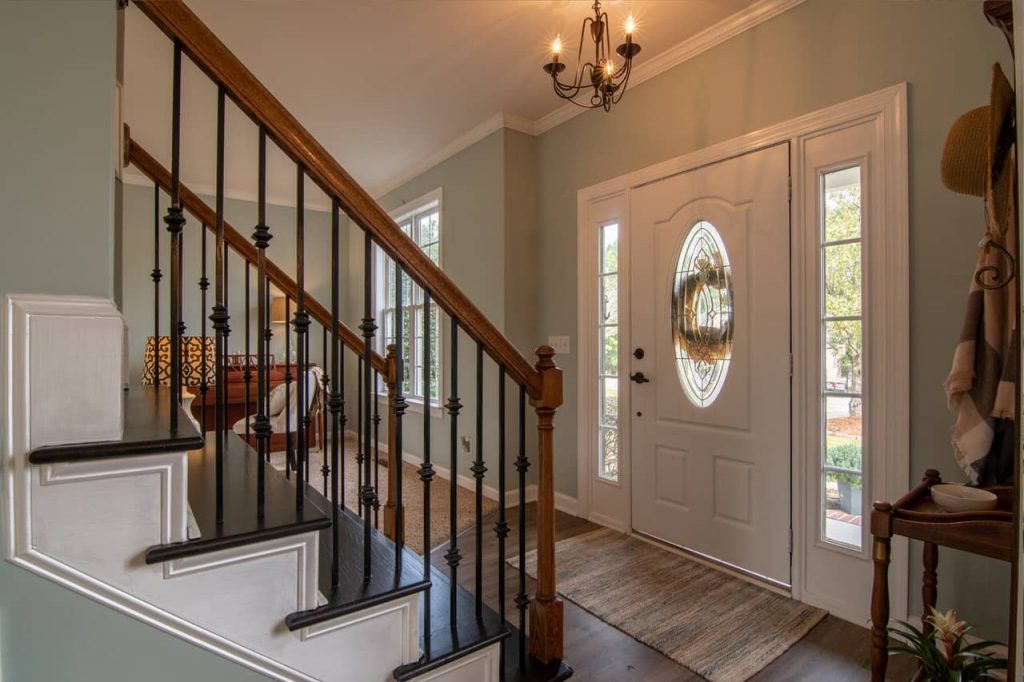 Using a bold and colorfully designed rug would help you in defining the foyer space. In addition to decoration, rugs are absolutely necessary for the area with a high rate of comings and goings. The entryway is one of the areas with a rate of high traffic.
Runners would be an excellent choice for the entryway because of their shape. This would add a fantastic texture to the entrance, too, which could help set your foyer's theme.
Mirror impact:
The presence of mirrors can be an excellent way to enhance the look of the entryway. It would not only help you to check your look and outfit but also help in making space feel larger and brighter.
The use of small mirrors in a formation can pose a style statement for you. Be it a practical purpose or decorative purpose mirror is useful in every way.
A console table: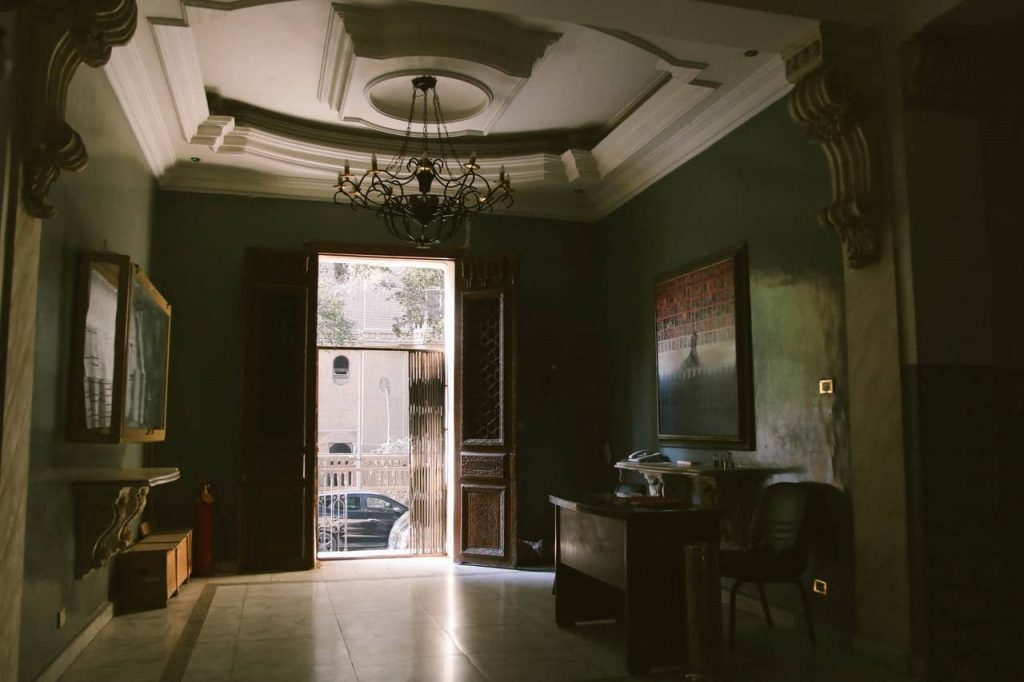 If you have enough space available, consider placing a small console table there. Prefer setting the table with storage options. This would help you in keeping vital things like bags, cards in a safe place.
The console table right beneath the mirror would look amazing. You can also place beautiful vases or decorative pieces on the table for decoration.
Bold color for the front door: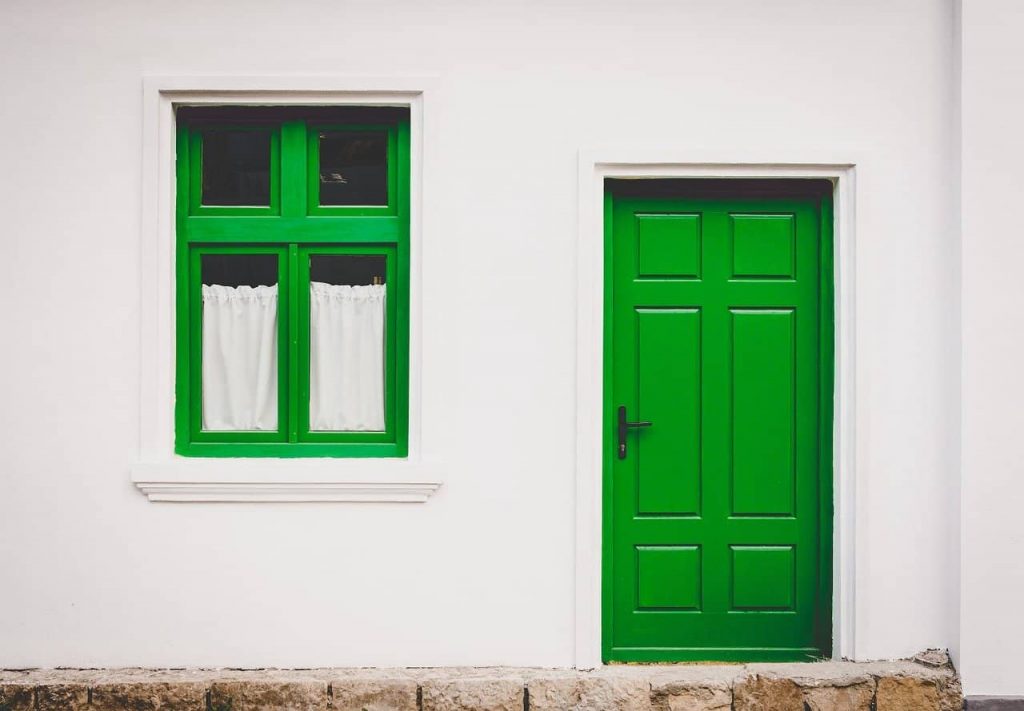 Sometimes you don't have enough space for plenty of things to make your style statement. One easy method to handle this issue is choosing a bold color for your front door.
Colors like green, purple, blue, and their different shades for the front door can grab the attention of anyone. The hallway may not have enough space, but your door would serve the purpose of making the entryway an exciting place.
More storage: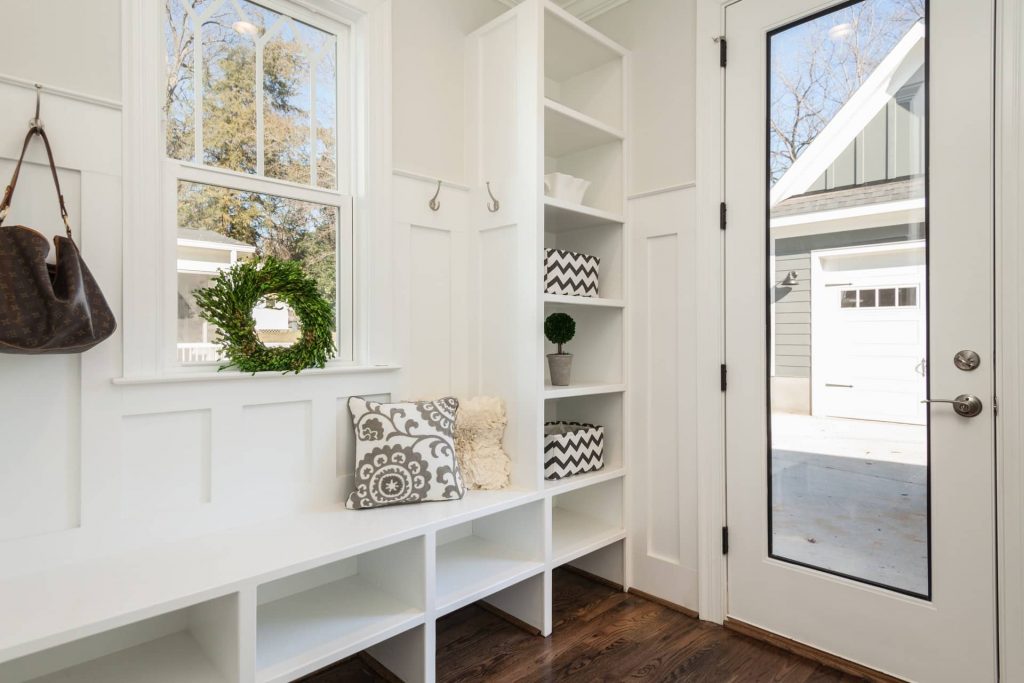 There are several things you need while going out. These things can be bags, umbrellas, keys, and overcoats. You can have easy access to all of these things by adding storage options in your entryway.
Additional hooks or hanging shelves can serve the purpose of keeping keys safe. A wicker basket can handle umbrellas or even shoes. A rack would also store shoes. You can add hooks or hangers to hang clothes or overcoats you need while going outside.
Floral element: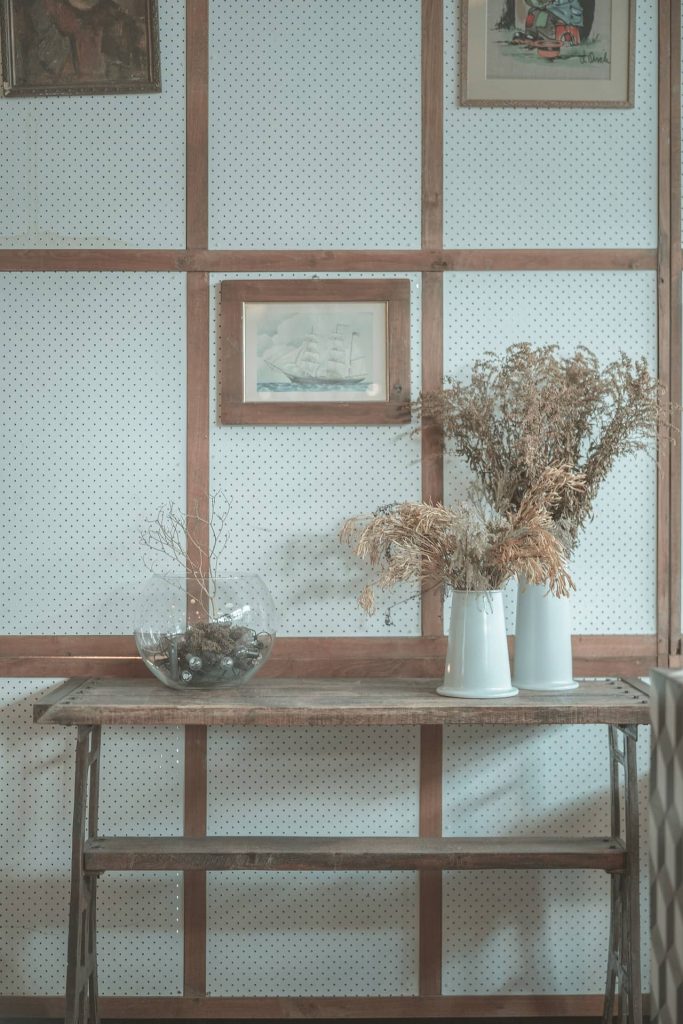 When it comes to home decor, you can never deny the importance of floral elements and their part in beautiful home improvement design. The same is the case with the entryway. You can bring a large indoor tree-like, a palm, or a dragoon tree with a beautiful planter to place in the corner of your entrance.
You can also add a hanging planter in the foyer. Placing fresh flowers in a vase would give a refreshing sight and bring a pleasant aroma to the entryway of your home.
Organized stuff:
Finally, a place would never look astonishing with the clutter. Don't place unnecessary items in your entryway. Please get rid of the clutter and keep it clean and well organized for a better impression.
Remember, an organized space always feels welcoming and elegant. Your guest should not see a mess when they get in. Instead, they should look at a somewhat organized and civic foyer, setting the tone and giving them a clean impression for the rest of the house.
The bottom line:
The entryway or foyer would be the first place your guests will come to see when they enter your home. It would also be the first place to greet you when you get in-home after a boring work routine. It should be a welcoming place in such a way that you and your guests feel the warmth while making the first step indoors. We have discussed some tips regarding your entryway's better look, which would surely help you make a strong impression.