The living room is the "liveliest" place in the house where all the family members sit together and spend quality time with each other. Since it makes a perfect space to socialize within the house, we should keep it well decorated to draw everyone's attention. Whether it's about entertaining guests, if we plan to throw a party, or want to have witty sessions over tea with our favorite people, the best way is to make use of the living room.
Ideas of modern wall decor for living room
You think your living room is pretty enough as it is, and you don't need our help? Well, read through these fantastic ideas for wall decoration we have, which are perfect for any living room, so you don't miss out on the chance to improve yours!
Mirror art wall decor
If you add mirrors to the living room walls, it will be the right decoration. You could add a large mirror, which makes your room appear bigger. On the other hand, you can opt to add mirror designs on a simple wall in your living room, giving it a beautiful look.
You may choose from various mirror wall decor styles and designs. The most commonly used and recommended would be a sunburst mirror design available in different materials such as metal and wood. A set of three sunburst mirrors can uplift the mood of your living room.
You may also choose designs with a geometrical shape or a flower where around the round mirror, you'd have the petal made out of metallic wires. You may have the petals in black, gold, or multi-colors depending upon the theme of your living room.
Mirror wall clock
Another excellent idea for decorating the living room wall would be to make a mirror clock and have the numbers and hands on it. You may use crystals or shiny numbers to make it look beautiful. You can use the internet to find the Best Wall Clock design for your living room.
Rope hanging mirror
Rope mirrors would also give a beautiful look to your living room. Instead of buying these, you can make use of your time during the global pandemic and make various designs out of it.
Indoor plant wall decor
If you are not a gardening fan, chances are you will not be able to take care of the high maintenance of expensive plants indoors. To make that happen, go for the easy to keep plants. You will have options like Red Aglaonema, a string of pearls, Asparagus fern, Fiddle leaf figs, snake plants, and many others.
Talking about the contemporary wall decor ideas, you have options to decorate your wall as a trellis plant wall, vertical indoor plants, hanging plants, as well as Wall-mounted alphabets. Indoor plants have health and psychological benefits as they help reduce stress and anxiety and boost productivity and creativity.
Living room shelves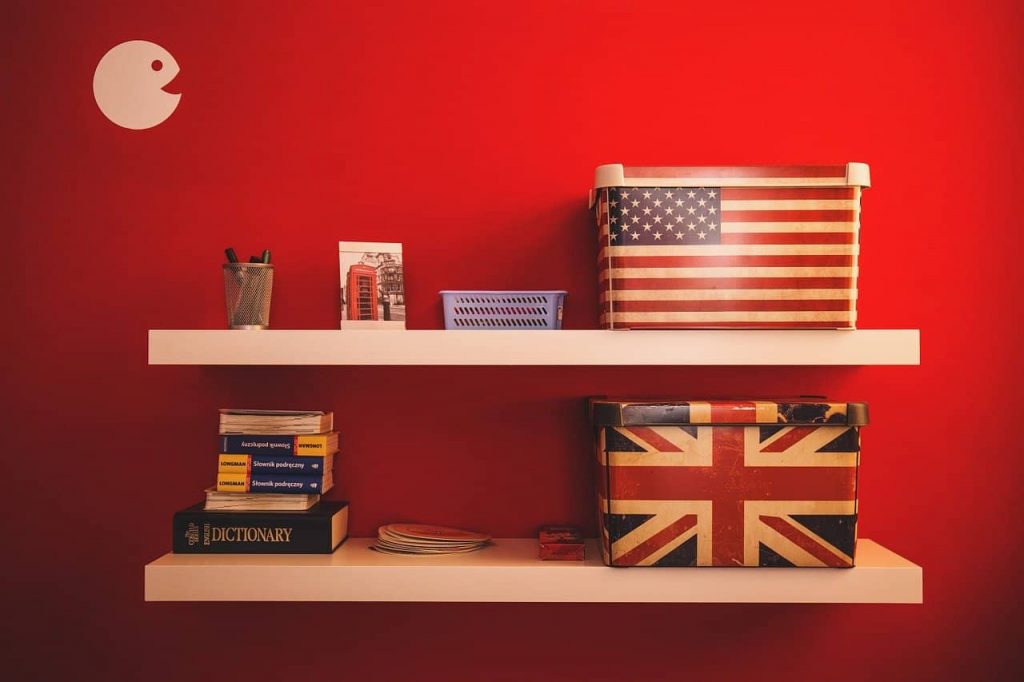 To give an elegant look to your living room shelves would be an excellent option to consider. You can add several decorative items to these shelves. Also, this can be the most beautiful way of hiding any flows on your wall as well.
Many options are available when we talk about living room shelves. Commonly used are floating shelves. These can be added depending upon the size of your living room. Depending on how it looks, it can have three large floats or an L-shaped in a corner. Add three tiny triangles in the middle of the wall with one decorative item placed in each triangle.
Talking about the books, you can turn a wall in your living room into a library. A library-style large rack not only will give your living room an elegant look. It will also be an excellent option to keep all your books displayed well. You can always set time for yourself to sit in the living room and read your favorite books.
Living room with TV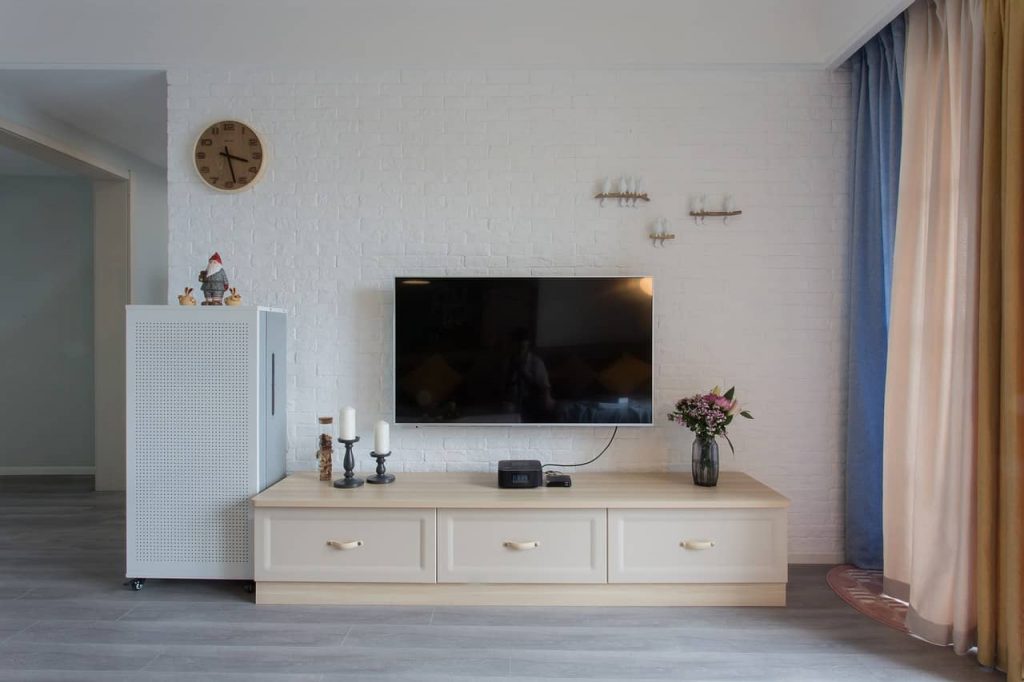 Instead of watching tv alone in your bedroom, it would be great to watch your favorite football match or movie together with your family. For this purpose, a living room with tv would be a great idea. You can put wallpaper and have shelves on top of the TV or decorate the whole wall with a wooden panel backdrop. It would be ideal for keeping the tv towards the right side and a standing lamp on the left side with a couple of large decorative items or a large clock in between.
Also, you can play around with the lights giving your living room an elegant look. You can also put a shelf under or over the TV in your living room and place books or large decorative items on it. You can again go for open-backed cubes and keep decorative items in there. Placing kids' colorful books facing the front can also make it look lively.
Wallpaper
Consider wallpapers your best friend, as these are another great way to add texture and color. It is up to you to go for a single wall or to get the whole room wallpapered. If the living room is small, go for a single wall to not feel congested. You can choose designs depending on the overall theme of the place. You may go for floral arrangements, geometrical, tropical wallpaper designs, or anything keeping a theme in mind.
Display time and date
You can choose to display a large calendar on your living room wall with a date of your choice marked on it. Be it your birthday, your wedding anniversary, or the day you were blessed with your first child. A large-sized wall clock has its beauty. You can have a vintage clock, a rustic clock, a Hawthorne tower clock, and many other options to choose from.
Pictures and frames
A picture is worth a thousand words. It would be a great idea to decorate your wall with pictures. You can come up with different ideas to put the images together.
Decorative wall map
If you have a dark-themed living room, you can go for a black decorative wall map on your white wall. There are some ways to display the decorative wall map on your wall.
Choose from portraying a black large wall map or a multi-colored wall map where each continent or country is different. If you are a traveler, put your memorable picture from when you have visited, pointing at the location. For instance, if you recently visited Australia, put a picture from Sydney at the bottom of the map pointing towards Australia. Similarly, you can have different clocks around the map, indicating different time zones.
Three piece wall art
Another fantastic way to decorate your favorite living room wall is three-piece wall art. It would look good behind the sofa or just above the console table. A large display of three-piece wall art would look beautiful on a plane wall of the living room. It is one image divided into three canvases giving it an attractive look.
Create a family photo gallery
It would be a great idea to bring together your picture and put them together into a beautiful family photo gallery. You may also choose to put the photos in a sequence as if it is a timeline of events over the years.
Half-painted art
Half-painted art is another excellent display idea for your living room wall. It is the idea of drawing an incomplete picture. Half of the canvas is left blank, where the other half is painted. It appears as if a complete image is drawn; however, something is hiding half of it.
Modern rustic wall decor
Giving a rustic touch to your walls or using rustic decorative items can bring together a classic architectural look as well as a modern touch to your place. There are many rustic wall decor ideas available, and you may come up with ideas of your own as well.
Rustic brick wall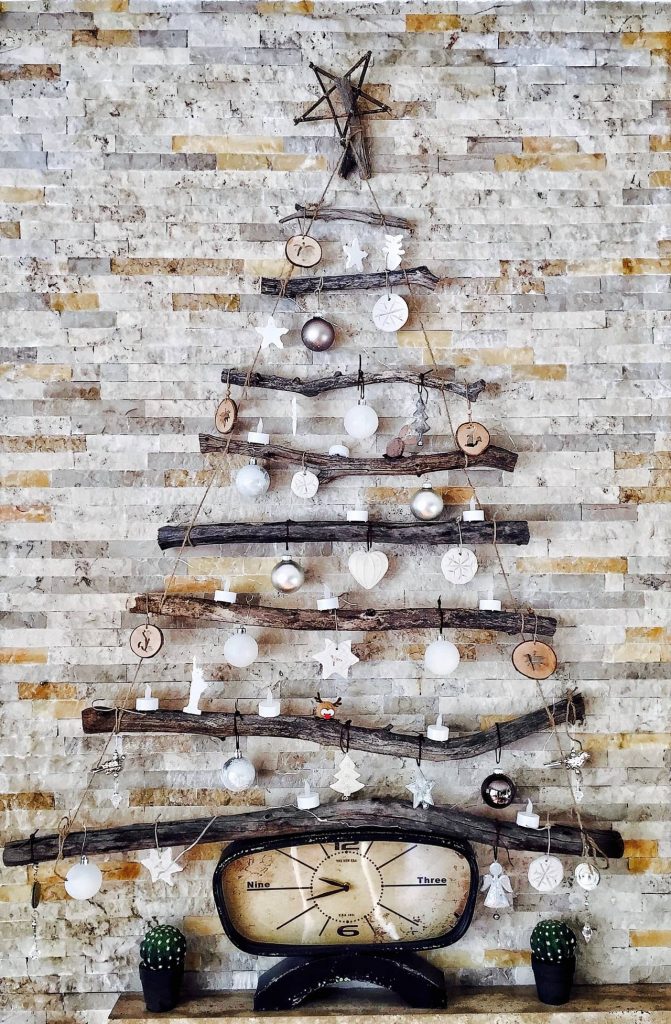 The rustic Brick wall gives your living room a classic or country touch. On your walls where you cannot use the wall hangings, the rustic touch gives it a traditional yet modern feel. Ensure you use the right lighting on these walls and keep a carpet around to make it look complete.
Rustic wood pallet photo frame
You can also put three large or a collage of smaller rustic wood pallet photo frames on a plain wall. Rustic Pallet frames give your area a beautiful touch and act as a bridge between contemporary and old architectural designs.
Rustic shelves
Floating rustic shelves are another excellent option available to consider. You can have three large rustic shelves on a plain white wall and fill in space with the beautiful decorative items you can think of.
Rustic hanging lanterns
You may decorate your living room wall with rustic hanging lanterns on a white brick wall as well. It will give your living room an elegant yet classic look.
DIY wall decor
Leaving your walls empty can make them look dull at times. Wall decoration with stuff to buy can be expensive. You can always come up with ideas to create living room decorative items at home.
Yarn wall hanging
Several ideas are available to display the yarn wall hanging in your living room. You may show a stitched embroidery cut into geometrical shapes as a set of three, giving it a look of an abstract painting. It may also be displayed as a fringe wall hanging or a mop head wall hanging by hanging it on a wooden stick on the wall.
Another beautiful method to display yarn wall hanging is by putting yarn fringes on a ring, covering it completely. This made with multiple colors will give it a vibrant look. Yarn wall hanging may also be displayed as tassels. With each tassel placed at a distance of a couple of inches—a wall hanging making a bunch of pom-poms of multiple colors. You can also have good displays of nail and yarn wall art for your living room walls.
Popsicle stick wall art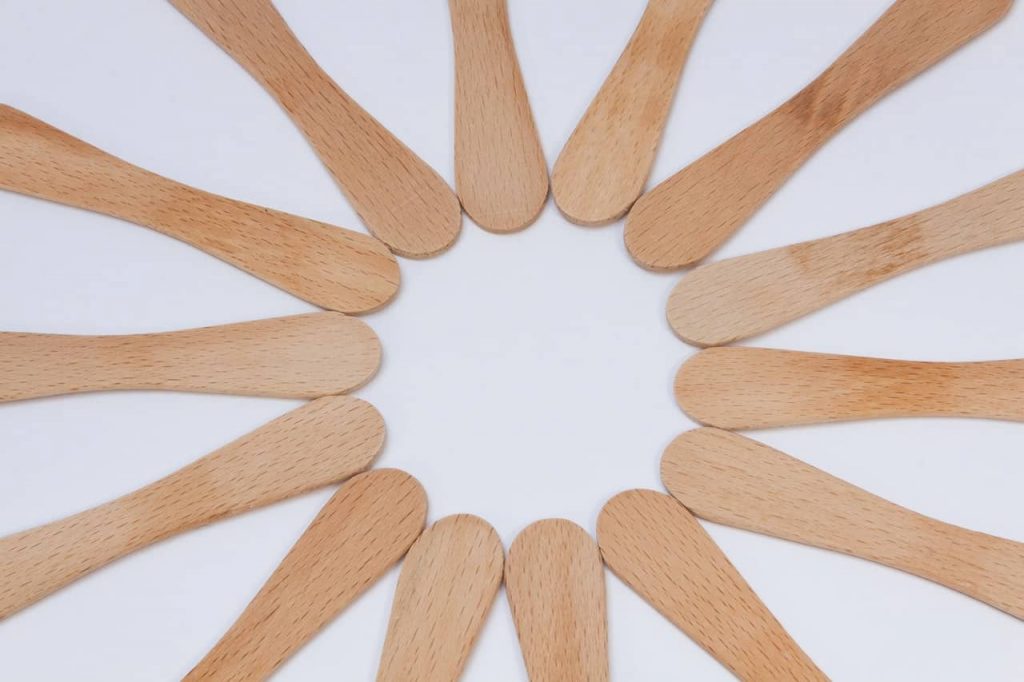 Popsicles are useful for more than just ice cream. You can use the popsicles and turn them into beautiful, elegant DIY designs that would look beautiful on your living room wall. You can always look for creative ideas online for Popsicle stick wall art.
Basket wall
Basket wall is a recent trend. It is a simple collection of big and small basket trays, usually behind the sofa wall. Though these can be easily bought online or from the market, you can always spend a little time at home. Come up with some brilliant basket wall ideas. Plan it according to the overall theme of your living room to make it look livelier.
Draw on the walls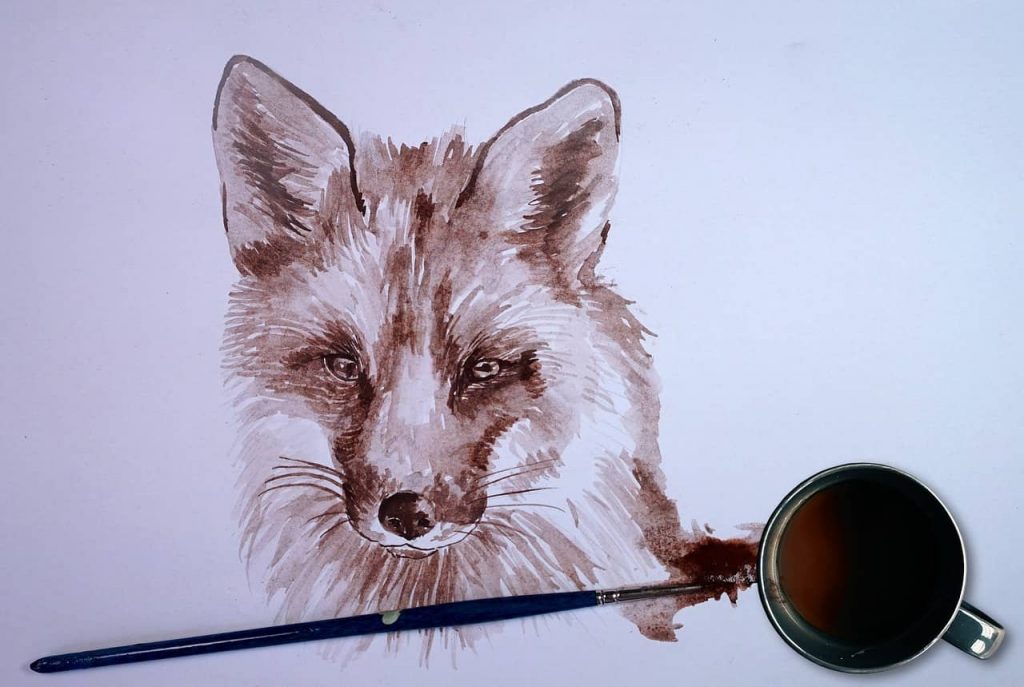 Since it is lockdown time and we are all stuck at home, why not utilize this time doing what you love and keeping it on a display for everyone to see. You may use the place and draw on the walls of your living room. Go for a sketch, an abstract painting, or can draw a large-scale painting as well.
You can sketch your favorite celebrity, your family picture, your favorite building, or a landscape view you recently visited. If you are not good at it or think you would not be able to do a fair job, you can always get a professional sketcher to help you out with that.
Conclusion
Making your home beautiful is everyone's desire. We shared a few modern wall decor ideas for your living room. You can always come up with great ideas of your own and give your living room the elegant look it deserves.