Do you love wine? Are you the sorts who love tasting wine and then buys it when they want to drink it? Or are you someone who passionately collects wines? If you are enthusiastic about collecting wine, you will also have a home wine cellar. Or else, how will you show your appreciation to the world in the most elegant way? If you still do not have a cellar at home, do not waste time, and get yourself one. But first, understand what kind of a wine cellar do you want? Many companies will allow you to customize your wine cellars too. They have a great sense of innovation and can build a sturdy yet sophisticated wine cellar for your taste.
But the question is, what kind of design you want for the wine cellars. Since you are a modern homeowner, you might want to try out the latest trends in wine cellars. You can either follow these to the T or even mix or match according to your needs. Here, we have put together a few fascinating wine cellar ideas for you. Take a look.
Metal Wine Racks
Being a contemporary homeowner, you must invest in smart and modern designs. Metal wine cellar racks are perfect for a contemporary setting. These are available in customized freestanding style as well as a small, wall-mounted one. Make sure that these complement the rest of the interior. These create quite a bold statement and must not clash with the other decorative elements.
Simple Wine Cabinetry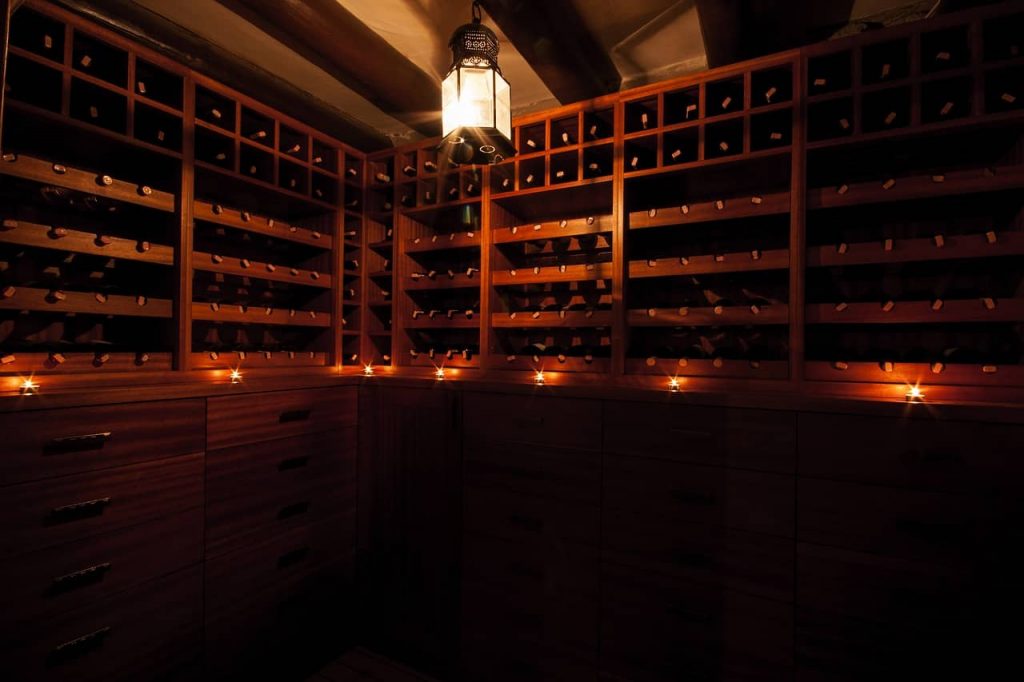 If vintage is your favorite theme, then the classic wine cabinets can create a beautiful wine cellar. These are enclosed closets, just like a piece of furniture in any other room. This resonates with the minimalist inside you and does the magic. You could get a climate-controlled one if you are worried about the condition of your storage.
Glass Wine Cellars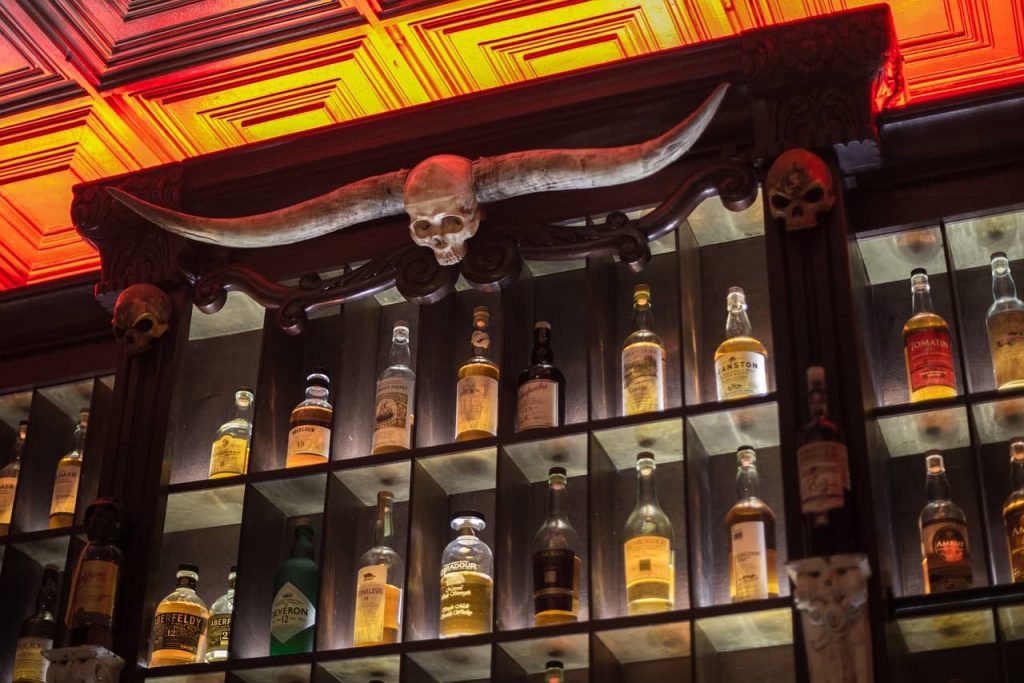 Glass is timeless when it comes to any interior design. These are perfect for showcasing any collection. An all-glass wine rack can give an impression of floating wine bottles. This makes it look smart and unique. This is definitely what modern homeowners adore.
Floor-to-ceiling Design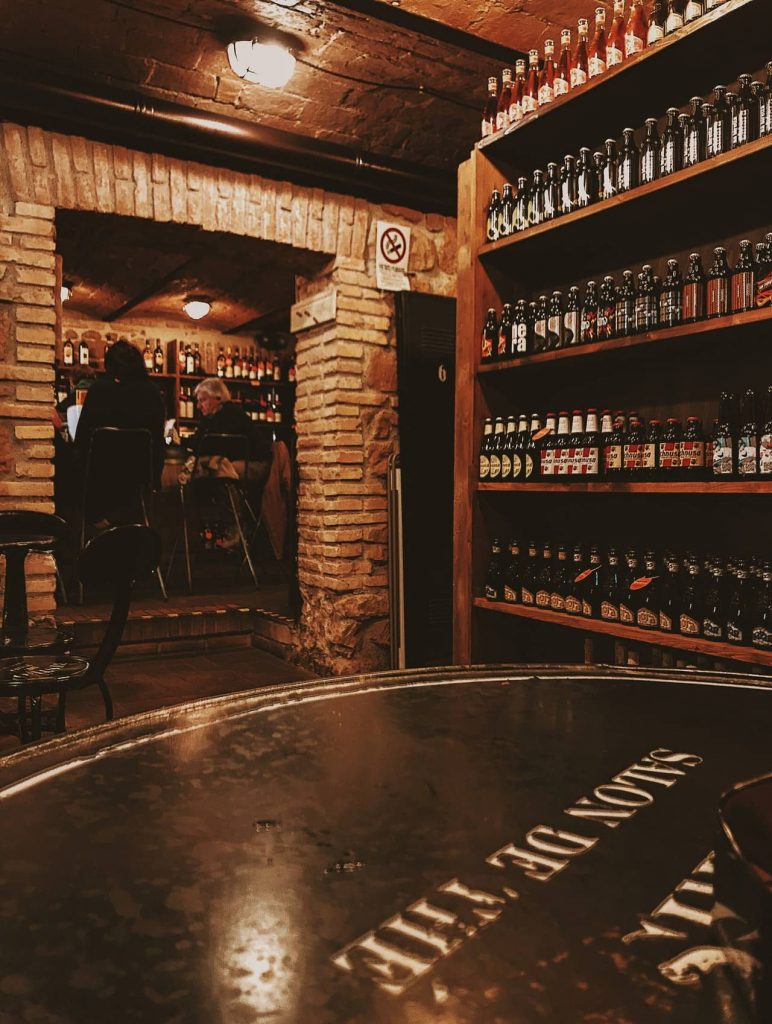 Wine cellars are not just your wine storage units. But these are also a part of a luxurious status symbol. It would be best if you built the cellar in a way that everything looks rich and stylish. Go for ceiling-high wine racks, utilizing the entire vertical space in the area. Have a rolling ladder against the wall to get easy access to your bottles when you need one. This will successfully exhibit your entire collection. And at the same time, add an increased value to your house with this kind of luxurious wine cellar.
Using up Unused Spaces
The present-day homes are smaller in size. If you still have to design one of the best wine cellars, you will have to make room at home. That is why the present trend is to utilize the unused spaces inside a house. Look for areas like under the staircase or empty corners, which are usually under-utilized. With an exquisite collection and the right lighting, you can get an eye-catching cellar here. You might need to install a cooling system or an integrated humidifier.
These are all popular ideas of 'custom wine cellars near me' that is trending on the internet now. But implementing these might not be so easy. You must hire a wine cellar contractor to do the job. So, do not waste any more time and hire a company to help with a beautiful wine cellar for your beautiful home.
Now, when you are looking for an agency that will turn your dream wine cellar into a reality, the search can get tricky. That is why in the following points, I'm going to tell you how you can get this right.
Have the Clear Concept
Having a clear concept of what you want is crucial. What do you want when you think of having a wine cellar? Does it feel like a space for your enviable collection of vintage wine bottles that need to age well before attaining the right taste or aroma? Or are you looking for a cabinet for stylishly showcasing your collection that will become the focal part of your home interior? Before you hire an agency, have a clear concept about what you want.
Find an Agency that Shares Your Vision for home wine cellar
When you are choosing an agency, they also need to understand your vision. They should be able to present you with some ideas that can resonate with yours. Or they can create a custom wine cellar or wine room, whichever you choose. They should be able to be the right craftsman to give shape to your dreams. Make sure while working on your wine cellar, they are giving you the 2D representation of your cellar first before they start working on the design.
Complete Customization
Different wine cellars will have different requirements of their own. Some will have a specific design keeping the space constraint in mind. Some will be opulent enough but will need the right arrangements for the bottles you will bring to enrich your collection. In any case, the agency you are hiring should be able to offer you complete customization for your wine cellar.
Good Recommendations
Your wine cellar won't be complete without the wine cellar cooling unit or the right accessories and furniture. A wine cellar is a sign of true luxury and opulence. And that is why you need to hire an agency that offers you the right furniture and furnishing while recommending you the right cooling unit that will keep your wine in the best shape by maintaining the optimal temperature in the cellar.
Conclusion
Now, as you know how you can connect with the right agency for your wine cellar, what are you waiting for? Start your research today and zero on the right one.