As a young adult, you've probably thought about what you want your dream home to look like. And planning which décor items to purchase is one of the most fun things about redesigning your home. But as a young adult, you want to save as much money as possible. At this time in your life, achieving the home of your dreams can be difficult.
However, when you plan ahead and create a vision of your dream bedroom, anything is possible. By using our bedroom decorating ideas for young adults, creating the bedroom of your dreams will be easy.
Decorate by reusing what you already have
As sustainable lifestyles become increasingly popular, young adults tend to reuse what they already have as décor. This is the best way to reduce the waste you produce when you redecorate your home.
Most pieces you already have can be styled to match the newest interior design trends. Decorative items such as old flower vases can be repainted to shine in your home.
And the best part is – you'll explore your creativity and reuse what you already have. If you have paintings you don't want to use anymore, remove them and keep the frames. Add pictures that match your style and sell the old ones to earn money.
Another creative way to use things in your home is to repurpose old rugs as wall décor. This popular trend helps you add texture to your bedroom and enables you to save money.
Add a feature wall to your bedroom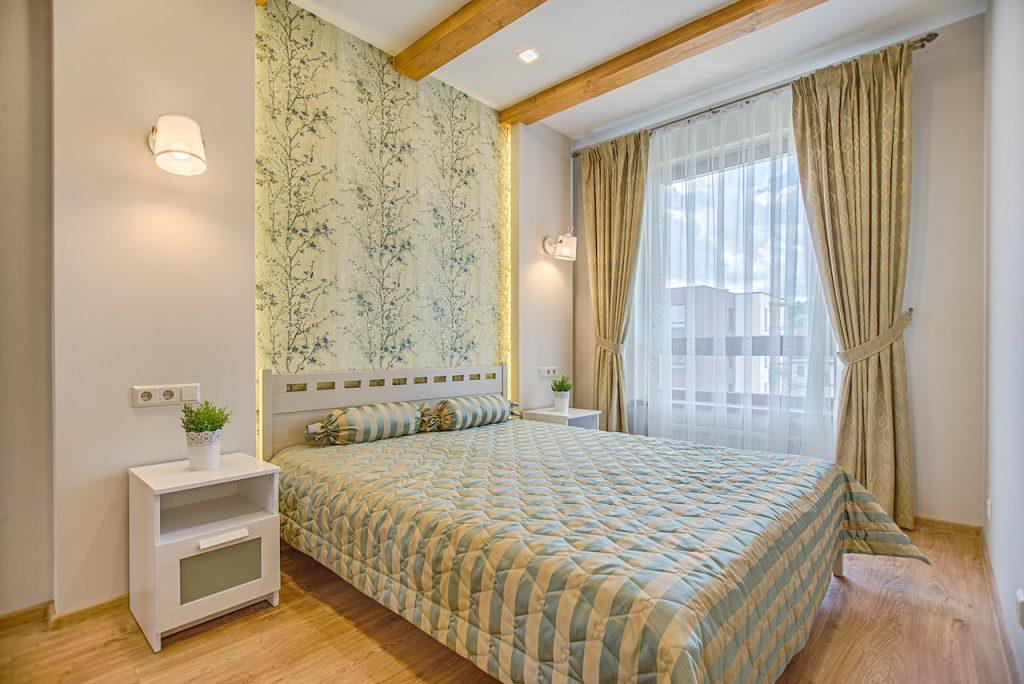 To add a touch of color, you can paint the wall behind your bed your favorite color. But if you really want your bedroom to shine, you can add a feature wall. This easy upgrade can bring texture into your home as well as color.
It's one of the most affordable ways to make your home look luxurious. Best of all, it doesn't require that much work or money. You can even do it yourself because you are at a point in your life where saving money is a priority.
All you will need is wooden paneling and a can of high-quality paint. This DIY project may seem intimidating initially, but you'll see just how easy it is when you begin working. Soon enough, your bedroom will be transformed into a room worthy of a hotel.
Update the lighting in your bedroom
Bad lighting can ruin an otherwise perfectly designed and decorated bedroom. Before you start redecorating and rearranging furniture, ensure your bedroom's lighting is in order. A ceiling light above the bed should match the rest of the room.
If you have a vanity in your bedroom, check the lighting above it. Getting ready in the morning or before going out will be much easier if you have good lighting. You can go the traditional route and add Hollywood lights to the mirror.
If this isn't your style, you can purchase a modern mirror with LED lights. These are a bit more expensive but perfect for young, modern adults. Finally, if you love reading a good book before falling asleep, ensure the bedside lighting is in order. Not only is this practical, but it can also make your bedroom look fantastic.
Pick a color scheme for your bedroom
In order for your bedroom to look cohesive, you need to choose a color scheme. One of the most straightforward bedroom decorating ideas for young adults is to find a color scheme you'll love.
Carefully think before you settle on the color scheme for your bedroom. You want to find colors that will match your personality while at the same time looking good as an interior design choice.
If you love bright, bold colors, choose one primary color and accompany it with neutral-colored details. For example, you can add a feature wall in a yellow color and purchase neutral furniture and white bed linens.
This way, your personality is still visible through the interior design. But the bright colors don't overpower the room. You can go another route and purchase furniture in your favorite color, but paint the walls white. Either way, you will make an excellent interior design choice.
Add lots of texture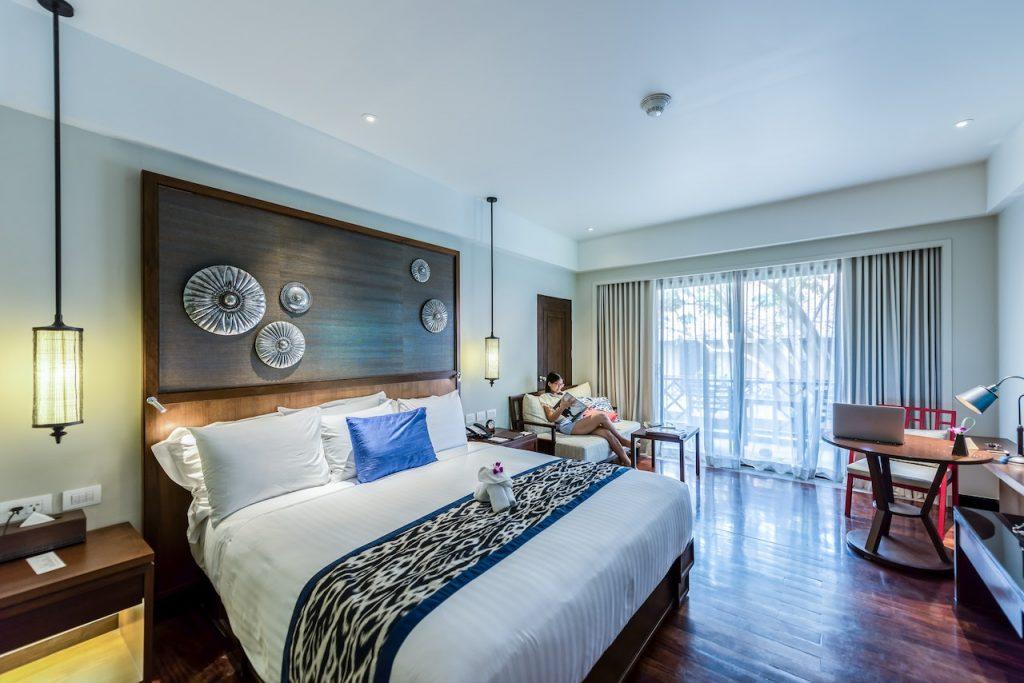 A simple way to make your bedroom cozier and more comfortable is to add a lot of texture. Rugs are the best way to achieve this. You can combine several different rugs instead of purchasing just one. We've mentioned repurposing old rugs as wall décor, but the ideas don't stop there. Another way to add texture to wall art is to use baskets.
This boho style of décor is perfect for modern young adults. It's a unique alternative to traditional wall art, such as paintings and prints. But one of the best ways to add texture is with macramé wall art. This is a simple décor item that can match any style and color.
It's usually found in neutral colors, making it the perfect addition to any bedroom. These ideas will result in a warm bedroom and place you look forward to spending time in.
Go maximalist
Unlike minimalism, maximalist décor creates a busy look with lots of details. It's a perfect style if you love colorful and fun designs. You don't have to get rid of or sacrifice any décor items you may have lying around. Add wallpaper with lots of details to create a maximalist look in your home. Combine it with bed linens in a similar style.
One of the advantages of a maximalist bedroom is that you can combine a bunch of different styles. Boho, goth, eclectic – they can all work in a maximalist bedroom. And you can create a moody look by combining the dark wall colors with the wallpaper.
This can be the right interior design trend for you if you don't feel comfortable in minimalist spaces. You'll get to show your personality traits with this interior design style.
Choose neutral linens
When you purchase high-quality linens, they can last you a lifetime. But as the years go by, some trends can go out of style. Bold colors and patterns are the best examples of this. That's why it's crucial to purchase linens that will work in the space for years to come.
You can never go wrong with a set of white sheets for your bed. To style your bed, combine them with a throw blanket and decorative pillows. These can be easy to switch and repurpose as the years go by. It all comes down to choosing high-quality linens rather than a popular trend.
As a young adult, you can save money by initially purchasing things that will last you a long time rather than replacing them every few years. If you decide to change your bedroom, you'll be grateful you bought these linens.
Summing up bedroom decorating ideas for young adults
With the right plan, designing the bedroom of your dreams is possible. By reusing what you already have and buying high-quality items, you'll save some money. Later on, you can use it to redecorate the rest of your home as well.
With these bedroom decorating ideas for young adults, you'll create a room you will love spending time in. Combining different textures and choosing a suitable color scheme will make your bedroom look cozy and professionally designed.
Ultimately, it's all about creating a space you will love coming home to at the end of a long day at work. And with these ideas and tricks, that is just a couple of simple steps away.