Are you a homebuyer, seller, or Realtor looking to gain a competitive edge in the real estate market? You might be missing out on the latest technological advances that could be revolutionizing the way you do business.
The real estate industry has made remarkable progress in recent years. It has adopted technological solutions that have simplified and streamlined processes. Not only has it sped up the time between listing a house for sale and closing a deal. But it has also enabled more accurate property valuations.
The benefits extend to homebuyers, sellers, and real estate professionals. And a variety of technological tools are now available to make the search for the perfect home more manageable.
In this blog post, we'll explore the role of technology in real estate and provide insights for both homebuyers and realtors.
Key Article Points:
• Technology offers Realtors and homebuyers many benefits. Examples of these include improved access to data and streamlined processes.
• Online tools simplify buyers' search for homes. Automated marketing services enable Realtors to reach out to potential buyers faster than ever before.
• It's important to recognize any pitfalls or challenges that could arise due to software or hardware issues or human error. This allows everyone to make the most of technological advancements.
How Technology Enhances Home buying Experiences
Technology has had an incredible impact on the modern real estate world.
Homebuyers now have access to tools like mortgage calculators and detailed real estate websites. These tools make the process of searching for and buying a home easier than ever before.
Data and information are more accessible now than ever before. This helps buyers make informed decisions when looking for a home. Technology has also made the entire process of buying a home simpler. From searching online to e-signing documents – all can be done without leaving the house.
But technology doesn't end there. Many Realtors, like the Maverick Group in Airdrie, have advanced digital marketing programs. These programs enable real estate agents to reach potential buyers faster than ever before. And with these, buyers are able to have easy access to listings they may not have seen otherwise.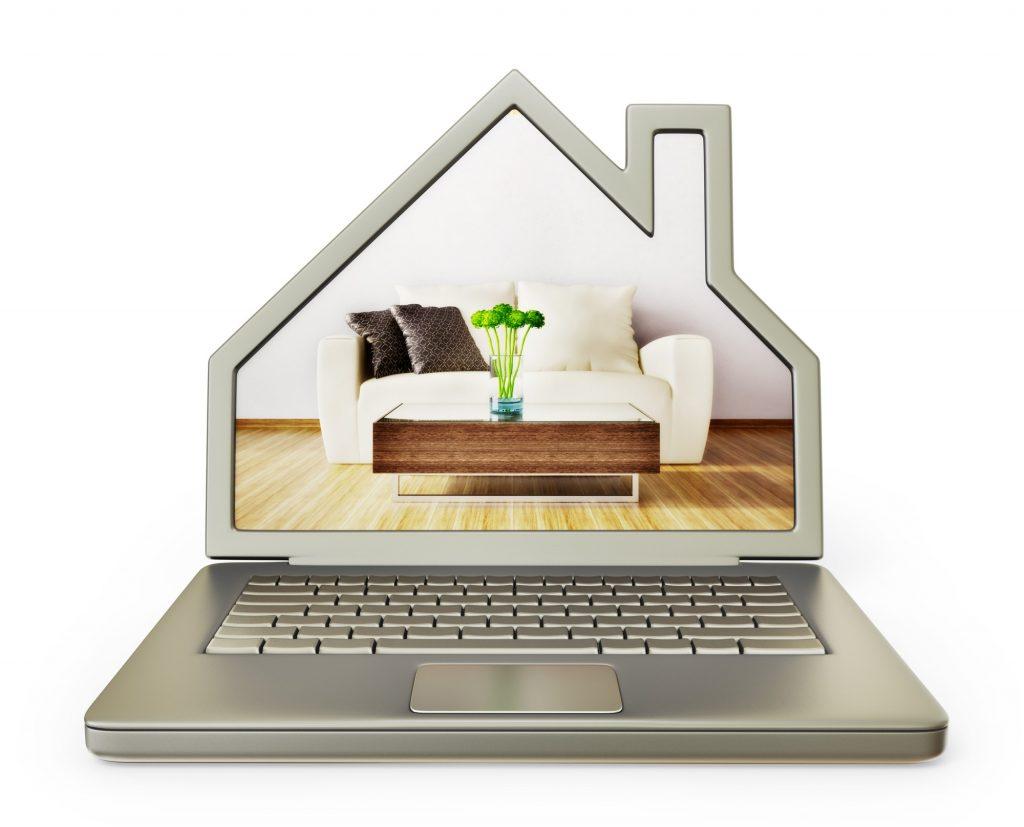 In other words, technology enhances the experience of both buyers and Realtors alike!
Benefits for Realtors from New Technologies
Realtors and real estate agents have a lot to gain from the development of new technologies. They can use these tools for marketing their business and engaging prospective buyers.
Here are some of the benefits realtors can reap thanks to modern tech:
Access to updated information about available properties, such as price comparisons and listings.
Streamlined processes for finding and booking listings, which can be done online using apps. Nearly half of homebuyers begin their search by using online resources, according to a Pew Research Center report.
Ability to provide virtual tours of properties. In turn, this helps buyers make more informed decisions without the need for an in-person visit.
Automated marketing services. These enable them to reach out to potential buyers with customized messages.
Generate data reports on buyer activity in certain areas or property types. These reports help Realtors create more targeted marketing strategies.
By taking advantage of technology, real estate agents can find leads who are genuinely interested in buying or renting a property. This would lead to an increase in their sales.
Potential Pitfalls and Challenges with Technological Advancements in Real Estate
Technology has become an integral part of the real estate industry, both for Realtors and homebuyers. Despite its many benefits, tech in real estate has some pitfalls and challenges everyone should consider.
For example, there can be delays in processing documents due to software or hardware issues. These can cause delays for both parties during crucial phases of the transaction.
There may also be security rights issues if data is accidentally exposed due to a lack of adequate cyber-security protections.
Of course, human error can still occur in automated processes. These include entering information into an online form.
Technology can offer major benefits to Realtors and homebuyers. But it's essential to keep an eye on the potential dangers, so transactions are secure and efficient.
Final Thoughts
Technology has become an integral part of the modern real estate market. It offers a host of benefits for both Realtors and homebuyers.
Tech enables Realtors to reach out to prospective buyers faster and easier than ever before. They can also use technology to generate data reports that help them create more targeted marketing strategies. Homebuyers, on the other hand, have access to advanced tools that make searching for the perfect home simpler than ever before.
That said, there are some key points to consider when exploring the role of technology in real estate. Real estate agents should be mindful when leveraging technology, as it can lead to great advantages – but also potential pitfalls. Delays and data breaches can happen from either digital glitches or human oversight. So, it's necessary to keep an eye on the process. That way, everyone involved will get the most out of tech advancements while staying safe from any potential risks.
Embracing technology within the real estate industry can provide major benefits. And these far outweigh any risks associated. With tech, homebuyers, and agents can revolutionize their search process and gain an edge over competitors. All while keeping their transactions secure and efficient.