If you want to maintain the pristine look of your white kitchen, you can. But first, you need to decide if it is the right choice for you. White kitchens look beautiful and timeless. They are always in vogue. White goes perfectly with both modern and conventional designs. At the same time, white looks great only if it is sparkling clean. Otherwise, white kitchens often highlight smudges, stains, and dirt. Such impurities are quite visible on white. Therefore, it is necessary to clean the cabinets regularly.
Benefits of having white kitchen cabinets
Though hard to maintain, white cabinets have many benefits. Let's have a look at some of them.
White gives a clean, simple, and sleek look to your kitchen.
White cabinets have a high reflective surface. This bounces light in every direction to give the illusion of a bigger space.
A white kitchen cabinet is best for kitchens that don't get natural light. The color makes the dull kitchens look bigger and brighter.
Things to consider for white kitchen decoration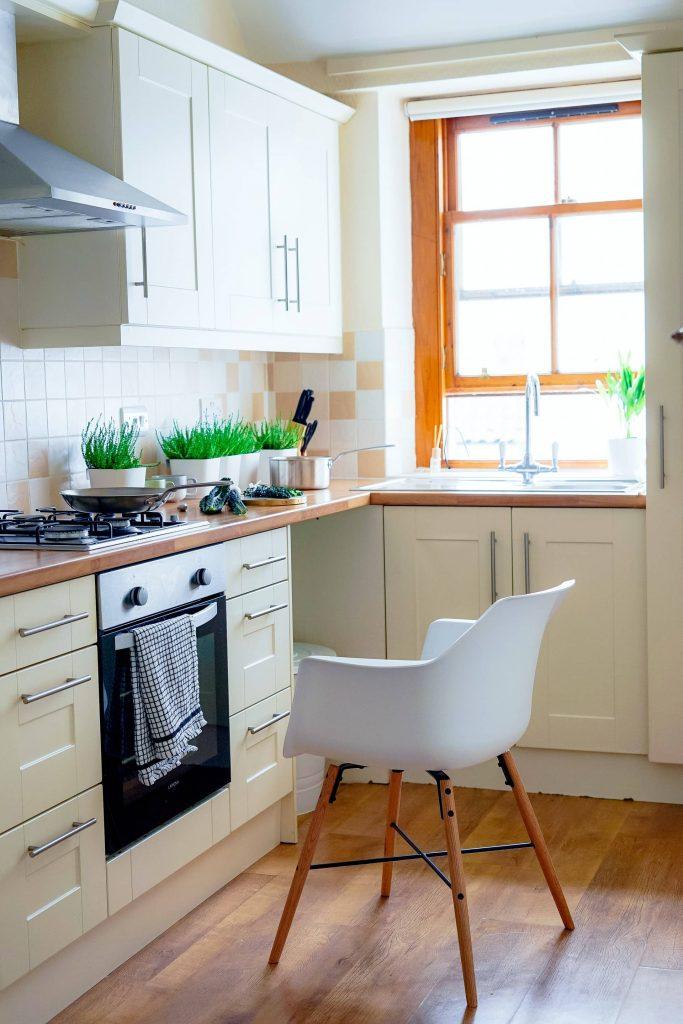 If you want to decorate your kitchen with white cabinets, a few precautions should be taken. Let's have a look at them:
The white kitchen gives a clinical cold look while combined with white flooring and walls. So, pair the cabinets with warm or contrasting colored walls and flooring.
Daily clean the cabinet to avoid stains becoming tough and hard to remove.
Dirt, scratches, dust, and worn-out corners are quite common with white cabinets. Therefore, take care of them daily, so they don't become too visible.
Avoid overexposure to sunlight. Otherwise, the white color will become yellowish over time.
Things to consider while installing white cabinets
There are a few things that should be taken care of while installing white shaker cabinets. Some of them are as follows:
Don't use a glossy finish for your white cooking space. Smudges and fingerprints will be prominent. It would be better to opt for a matte finish for a busy white kitchen.
Better you avoid recessed or raised paneled doors of the cabinet. The doors act as dust magnets. They easily trap grime and dirt.
Don't compromise the quality of the knobs and handles of the cabinets. Don't ever choose handle-less cabinetry. They are more susceptible to getting fingerprints.
It is highly suggested to install a powerful chimney. They are good enough to extract smoke particles and grease from your kitchen. This also prevents the accumulation of grime. Keep the cooking pots covered while cooking. It will lessen grime creation as well.
Open shelves are not a good option for white cabinets. They are prone to be dusty. Moreover, they are difficult to clean.
Always choose superior quality raw materials and external finish. They don't need vigorous maintenance. Also, they are not prone to wear and tear.
Maintaining white cabinets
There are various ways to keep white cabinetry clean and spotless. And some of them are as follows:
Immediately wipe off the spills and splatter. Otherwise, they may cause permanent discoloration. This applies to vintage kitchen cabinets as well.
Wipe the entire cabinets at least once every seven days. Use a combination of warm water and dishwashing liquid. Take a soft cloth as an applicator, especially for the handles.
Questions to ask yourself before installing white kitchen cabinets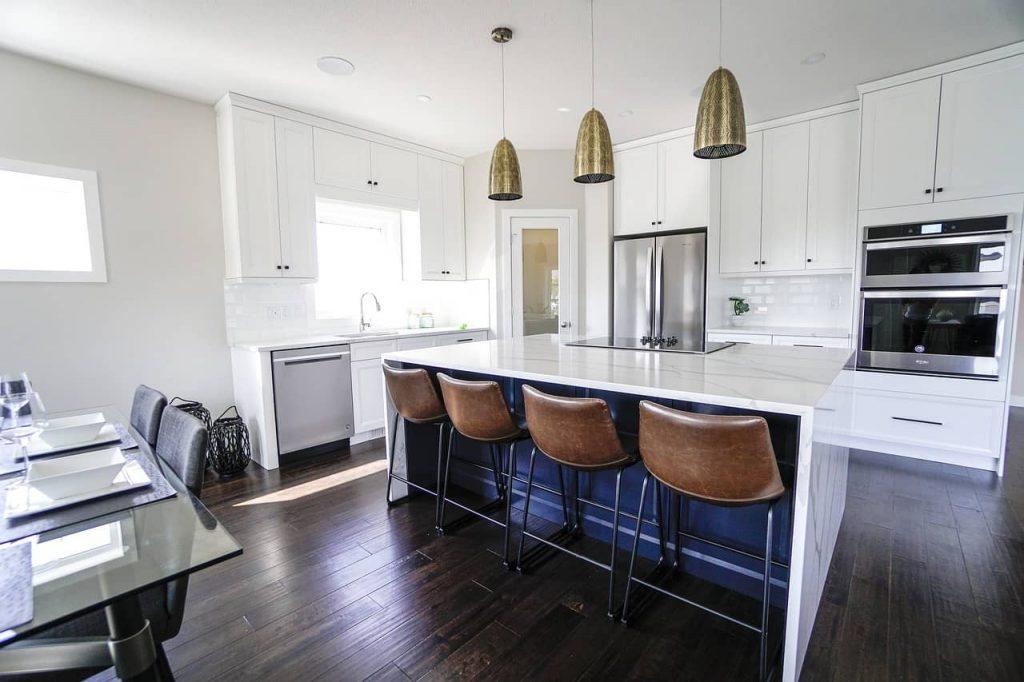 White is love. White is beautiful. White is ideal for kitchen cabinets. The color is aesthetically appealing. It offers ample clean lines. It ensures an airy light vibe. White is trendy yet eternal. But are you ready to take care of your white cabinets? Well, installing such cabinets is easy. But maintaining the same is not. So, before you make any decision, have a look at the questions below. If you're satisfied with your answer, then only you should go for it.
How much will you spend on your kitchen?
It all depends on your budget. But remember, if it is white cabinetry, you shouldn't compromise the quality. Low-to-medium quality cabinets won't be as durable as a premium quality wooden cabinet. Also, adding a high-gloss finish is undoubtedly expensive. But this will make it easy for you to wipe down and clean the surface. So before making any decision, take some time. Think about hidden costs. And then only make your investment decision.
How much time will you spend?
A kitchen is meant for preparing food. However, not each kitchen experiences the same amount of cooking time. Do you often whip up big meals for the family? Do you love hosting Sunday lunch every month? Or, do you love to order take-out? How often will you make your kitchen dirty? Well, this means how much time you're going to use the cooking space. More activities indicate more chances of stains, spills, splatters. Can you take on the necessary maintenance?
Does the kitchen receive sufficient sunlight?
If your kitchen gets direct exposure to sunlight, white cabinets will become yellowish over time. So, protect them properly. You can use curtains to avoid this unwanted situation. But if you're not sure what to do, get help from a professional. White cabinets are love. Most homeowners are likely to install them in their kitchen. Maintaining the whiteness is a bit tricky though not difficult.
Conclusion
White cabinets are eternal. Homeowners love to have them in their kitchen. Just be a bit careful about the maintenance, and you can successfully retain its intactness for years.