Most of us have at least one space that we need to declutter. We have too many shoes, piles of papers or books, and endless plastic cups. We know that we need to get rid of them, but we do not know where to start. Believe it or not, in fifteen minutes a day, you can declutter your home by following the decluttering checklist, which is undoubtedly an excellent motivation to declutter.
Checklist for decluttering your home
Whether you are renting a condo, apartment, or live in your own house, the decluttering checklist will be helpful for you. Here's a checklist to follow to complete the decluttering in three weeks;
Paperwork
The first week may be the hardest, but your home checklist becomes easy for the rest of the decluttering when we get through it. We know that we have too many papers, but we are afraid to get rid of the documents. Government and official documents are often the hardest to eliminate. It would help if you threw out receipts for things that are not tax-deductible or possible returns. If you have a shredder, you might consider shredding receipts with potentially sensitive information.
Food
This part should probably be a two-day project—the fridge and freezer for one day and pantry and dry goods the following day. Throw out anything you do not plan to eat at all. If you tried it and did not like it, you have no obligation to keep it. It is also a great time to get rid of your old leftovers and expired food. You would be surprised at how much space you have in your kitchen by getting rid of these things.
Kitchen utensils and gadgets
While you are in the kitchen, you can start decluttering the cabinets. If you have been collecting plastic cups, straws, and bowls from a million souvenir shops and fast-food joints, you might toss the old ones.
Books and magazines
For many, getting rid of books is the most challenging task as books are like old friends. We may not see them daily, but we love revisiting them from time to time. However, you probably did not love every book you ever read. Magazines may have fantastic articles, but you do not need a thousand magazines hanging around. Save the fabulous recipes and get rid of the rest.
Junk drawer
Yes, you do need to clean out the junk drawer now and then. The junk drawer is probably the worst in the whole house and should be high on your decluttering checklist's priorities. Throw out the old batteries, broken paper clips, and old keys.
DVDs/ CDs/ and games
Organize and get rid of the entertainment that you do not need. Put your music on your hard drive or save it to the cloud to make space at your house. You do not need to keep four hundred CDs in the digital age.
Medicine cabinet
Check with local authorities to get rid of medicine. Some places do not want you flushing it or throwing it in the trash. Call your local pharmacy or hospital to find out local preferences and regulations. Expired medicine often doesn't work as well or may degrade and become dangerous.
Dining room
How many times do we lay things on the dining room table, and they seem to take up residence there? Check your dining space for wayward toys, games, and craft supplies. Please return them to their homes.
Bathrooms
Begin cleaning out cabinets in the bathroom. Besides medicine, you should also get rid of beauty products and cleansers that are past their date. Get rid of soaps and perfumes that you no longer enjoy fragrance.
Tackle the bedroom
It would be best if you took a couple of days to clean and declutter the bedroom. The closet and your drawers should take up different days. Start with the cabinet, get rid of clothes you can't or won't wear, and follow up with the sock/ underwear drawer.
The linen closet
Get rid of old, worn, or mid-sized linens. If you no longer have a twin bed in your home, why do you keep the twin sheets? If your youngest child is 15, are you having more kids who need crib sheets? Donate the ones that have life left in them and get rid of the rest.
Laundry room
Your laundry room sometimes collects things you do not think about a lot. Get rid of broken clothes, pins, mismatched socks, and old stain remover. Newer products will work better than old, stale ones anyway.
Toys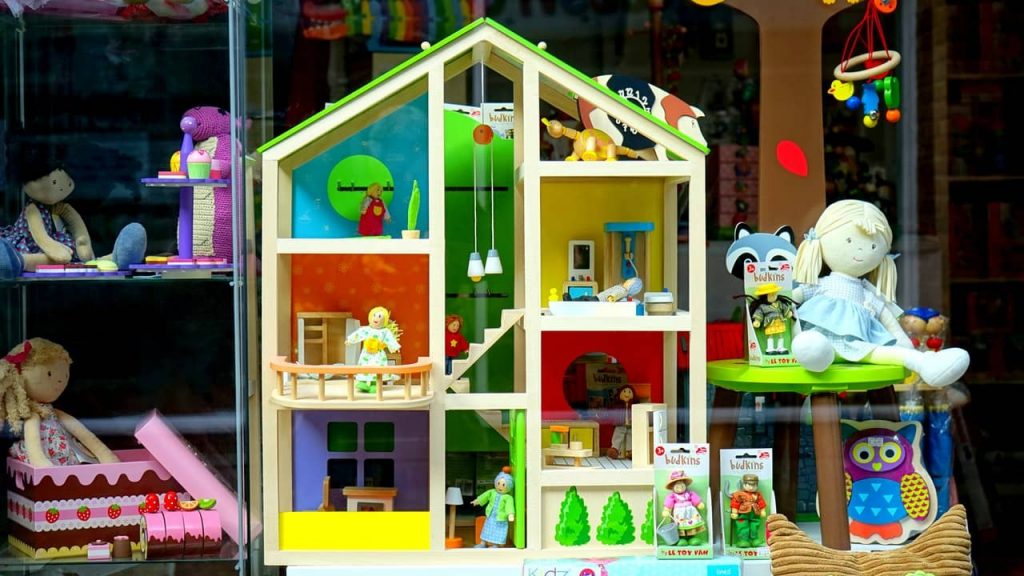 Get rid of as many of your kids' toys as is practical. If your child is a packrat, let them choose five things that are off-limits altogether, then decide what to do with the rest. Keep, donate, trash piles/ bags can also help.
Kids closets
Their clothes may be smaller, but you may often forget to get rid of clothes as they outgrow them. They start to take up more and more space, and you are suddenly digging through the clothes that don't fit to find the good stuff. Get rid of it if they can't or won't wear it.
Garage
How easy is it to collect stuff in the garage? Don't know where to put something? Drop it in the garage. Need to take it to the city dump? Please put it in the garage for as long as you have to. Broken appliance? Toss it in there too. Go through the garage and get rid of the things that are just taking up space. Call someone to haul off the junk.
Car
We often feel like we live in our cars. We eat there, spend time with the kids there, and make phone calls there some days. Junk and trash pile up fast. Clean it out one afternoon.
Follow the decluttering checklist
Don't try to rush or get rid of everything at once. Do the best you can each day and know that you may have to repeat the list a few times. Set a timer to get too wrapped up in getting rid of things and lose track of time. You can do this. Be patient! HappyCleans has prepared a detailed infographic about decluttering in just 21 days with a unique decluttering checklist and further advice below.